Surplus Electronic Spring Cleaning
By: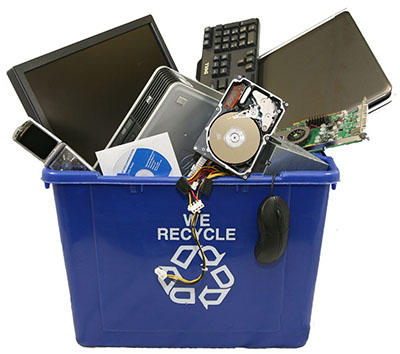 Are electronics, such as phones, keyboards, monitors, printers and other devices stacking up around your office? Let us help you get rid of your used, broken, or out of date electronics and computers.
The DOAS Surplus Property Division's Electronic Spring Cleaning campaign kicks off Monday, April 17, 2017; giving government agencies a chance to recycle old electronic equipment and tidy up the workplace.  
State agencies' Asset Coordinators should enter their State of Georgia office electronics information into Asset Works, and bring the assets to one of three convenient locations for same day service. DOAS staff will also be onsite to enter and receive your assets on the same day as drop-off.
Loading Hours and Locations:
8:30 am – Noon and 1:00 pm – 3:30 pm
Sloppy Floyd East Loading Dock,
200 Piedmont Avenue
Monday, April 17th
Tuesday, April 18th
2 Peachtree St. Loading Dock
Wednesday, April 19th
Thursday, April 20th
Health Building Loading Dock,
261 Capitol Place
Friday, April 21st
For more detailed information, click on the Electronic Spring Cleaning flyer below.
If you have additional questions, contact DOAS Surplus Property at 404-657-8544.