Office Closure Notification
By: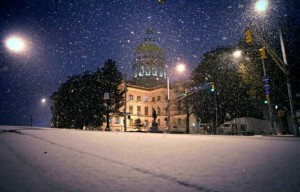 In an effort to minimize the number of afternoon commuters, Governor Nathan Deal is directing state agency heads to close state offices at noon on Friday, January 22, 2016, in the 21 affected counties as well as on Capitol Hill, with the exception of all essential and emergency personnel. State employees in the affected areas should follow teleworking arrangements until noon, where applicable.
For the full statement from the Governor, click here. For the Executive order, click here.
Please take a minute to review the state's Inclement Weather Policy, including where to find out about state office closures. You might also want to review the State's recentadvisory on absences due to emergency closures.