Announcing the Launch of DOAS' Newly Redesigned Website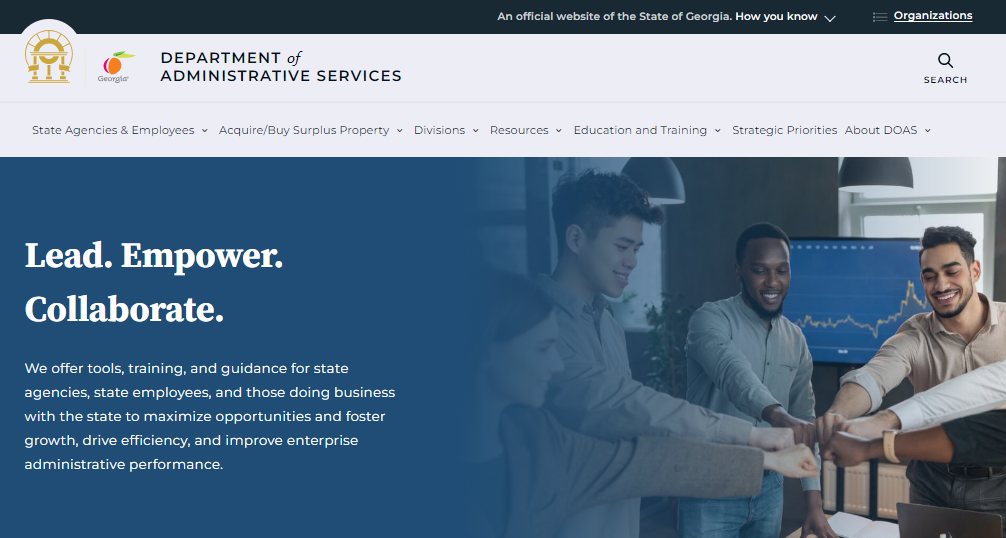 We are excited to have launched our newly redesigned website on Sept. 15, 2023, with a refreshed look and a better way of communicating with our customers. We gathered feedback from website users to develop the design and functionality for the new site, keeping accessibility in mind every step of the way.
Our goal was to modernize the layout and user experience, simplify our content, and increase the visibility of our services. You'll find the new website is interactive with helpful information about our programs, products and services.
Highlights include:
Truly mobile responsive: Check out the website on your mobile phone and tablet. It's a much smoother experience.

Updated navigation: Main, division, and audience/persona landing page architecture has been updated/added to help you find the information you need more intuitively and efficiently. Check out the top navigation bar with the most important links and resources you can access from any page.

Improved search functionality: The website will deliver results from your first few keystrokes when you search for content. You'll also be able to filter your search to refine your results and more quickly access the information you need.

Dedicated audience/persona landing pages: If you are looking for a link you were used to finding on our old homepage, there's a good chance you'll find it on our audience/persona landing pages for public, state employees, state entities, local governments, etc. Based on your role, you can easily navigate to your persona page, which has all the programs, services, and resource links you generally access in one location/page to minimize clicks.

Grouped content: Content related to a program or service is grouped in one location to minimize page clicks.

How-to guides that provide step-by-step instructions to understand and complete a task.

Explore our quick links to the most accessed division documents/resources.

Integrated social media buttons for Facebook, Twitter, and LinkedIn to foster improved communication with our customers. 
While the new site may be live, we know we are not done. We expect to make refinements and design tweaks over the course of the next several weeks and update our content with even more helpful and engaging information.
Tell Us What You Think!
Your continued feedback is crucial to ensure this website is and remains valuable to you.
Please let us know what you think by accessing the survey, which should take no longer than three minutes to complete.
We hope you enjoy our new look!