State agencies must provide reasonable accommodation to qualified applicants and employees who experience workplace barriers because of a disability or need adjustments to practice their religion. These accommodations are in accordance with law and the Rules of the State Personnel Board.
Disability Accommodation
The Americans with Disabilities Act prohibits employment discrimination against qualified individuals with disabilities. It also requires employers to provide reasonable accommodation to assist qualified individuals with overcoming workplace barriers experienced because of a disability.
Reasonable accommodation for disabilities is a practical change to the job application process, work environment, or ways that work is performed, that does not result in undue hardship. It effectively enables a qualified individual to be considered for employment, perform essential job functions, or enjoy equal benefits and privileges of employment.
Religious Accommodation
The Civil Rights Act of 1964 prohibits discrimination based on religion in any aspect of employment, including:
Hiring
Firing
Pay
Job assignments
Promotions
Training
Fringe benefits
Any other terms or conditions of employment
The law also requires employers to reasonably accommodate sincerely held religious beliefs or practices. Reasonable accommodation for religion is an adjustment to the work environment or manner in which work is performed that does not result in undue hardship and would allow employees to practice their religion.
Materials are available below to help you implement reasonable disability and religious accommodation in your workplace.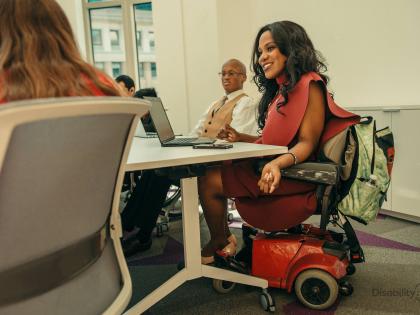 Contact Human Resources Administration Division