Drug Testing at Your Agency
Certain safety-sensitive or high-risk state positions are subject to pre-employment and random substance abuse testing. Testing may also be required in additional situations, such as reasonable suspicion, post-accident, return-to-work, and follow-up testing.
The Department of Administrative Services Human Resources Administration (HRA) works with third-party vendor FirstSource Solutions to administer substance abuse testing.
HR directors and designated drug testing coordinators are responsible for managing substance abuse testing programs at state agencies. This can involve setting policy, undergoing training, and managing information on third party platforms such as the Vault Health database.

New directors and drug testing coordinators can refer to the Drug Testing Coordinator Checklist to get started.
HR directors and drug testing coordinators have to undergo multiple types of training, including:
Statewide drug testing training
Vault Health database training
U.S. Department of Transportation reasonable suspicion training for supervisors
Pre-employment and random testing is required for positions that:
Are regulated by the U.S. Department of Transportation or U.S. Coast Guard
Require certification under O.C.G.A. 35-8 (POST) and whose incumbents regularly perform high-risk work
Have been identified by each appointing authority and approved by HRA as performing duties that have the potential for causing significant harm to self or others
Reasonable suspicion testing may be conducted for any employee who meets the criteria in State Personnel Board Rule 21 and of federally regulated transportation employees. A Reasonable Suspicion Checklist is available for state agencies.
Post-accident testing is required of any federally regulated transportation employee involved in an accident that involves a fatality, or for which the employee receives a citation and either a vehicle is towed from the scene or a person is medically evacuated from the scene of an accident. Specific criteria for post-accident testing is defined by each transportation regulatory organization.
Job positions with HR in their titles are automatically included for substance abuse testing. If you're not sure whether a position meets the criteria, you can use the Substance Abuse Position Analysis tool. Job titles without HR but which oversee HR units may need to contact HRA for permission to use the tool.

If your agency decides that additional positions should be subject to substance abuse testing, you can complete the Position Analysis Form. HRA staff will review the position duties and work with your agency to make any appropriate additions.
Applicants and state employees should be tested using the 5-panel or 7-panel drug test.
The basic 5 substances tested in the 5-panel drug test are:
Amphetamines/methamphetamines
Cocaine
Marijuana
Opioids
PCP
The 7-panel testing includes the 5 drugs mentioned above plus barbiturates and Benzodiazepines.
Substance abuse test results will fall into one of the following categories:
Negative: no drugs the lab tested for were present in an amount over the cutoff level
Positive: one or more of the drugs the lab tested for were found in amounts exceeding the cutoff level and the Medical Review Officer (MRO) has verified the result
Refusal: the donor expressly refused to test or otherwise failed to give an acceptable specimen for testing
Rejected: the lab rejected the specimen because of a fatal flaw (insufficient amount, temperature out of range, etc.)
Cancelled: the Medical Review Officer (MRO) cancelled the test because something was wrong procedurally (e.g. chain of custody was broken). The donor is typically requested to retest.
Non-Contact-Positive: one or more of the drugs the lab tested for were present in an amount over the cutoff level but the MRO was unable to reach the donor to confirm whether there is a legitimate medical explanation for the results
Negative Dilute: none of drugs the lab tested for were present in an amount over the cutoff level, but the specimen was more dilute than normal. The drug test is considered as passing the test and no further action is needed.
Any of the following are considered a refusal to test:
Expressly declining to submit to drug testing
Failure to appear at the testing location by the specified time
Engaging in conduct that clearly obstructs the testing process
Failure to provide adequate urine for testing (45 ml.) without an acceptable medical reason
Leaving the testing location before providing an adequate sample in the allotted time (up to 3 hours if necessary)
The testing laboratory and/or the MRO determines that a specimen has been adulterated or substituted
Depending upon the situation, refusal to test may result in the withdrawal of an offer to an applicant, dismissal of a current employee, and/or disqualification from future state employment.
Related resources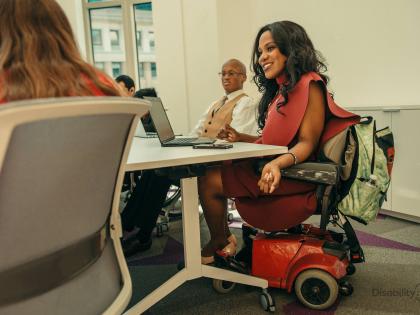 Contact Human Resources Administration Division