How to Process Family Medical Leave
The Family Medical Leave Act (FMLA) provides a benefit that is available to help eligible employees balance work and life demands. Employees must meet certain criteria before leave can be approved.
Employees do not have to specifically request FMLA leave. An employee must simply provide enough information for you to decide if the leave may be covered by FMLA. You should then gather more information to determine if the leave is FMLA-eligible.
To qualify for FMLA, an employee must meet all of the following criteria:
Has been employed with state government for at least 12 months (if less than 12 months, review previous state service, service through temporary services agency, or absence on military leave) 
Has worked 1,250 hours in 12 months before leave begins (minus leave taken in the previous 12 months, holidays, furloughs, and suspensions)
Has FMLA-qualifying reason for leave, including:

Birth of child (within 12 months of birth)
Adoption or foster care of child (within 12 months of placement)
Employee's serious health condition
Care of family member with serious health condition
Care of family member with serious injury or illness from active military duty

Has not used all available FMLA leave. An eligible employee is entitled to take up to 12 workweeks of FMLA leave during a rolling 12-month period, measured backward from the date an employee uses any FMLA leave.
Review the employee's current leave balances to determine whether the leave will be paid or unpaid.
An agency may, by written policy, require an employee to use any available paid leave and/or compensatory time during FMLA leave. Such policy must apply uniformly to all FMLA leave, and the use of available paid leave must comply with the Absence from Work rule. The following two exceptions apply:

If an absence qualifies for Workers' Compensation wage loss benefits, the employee may choose to receive such benefits rather than use paid leave or compensatory time.
An employee will not be required to use paid leave and compensatory time while receiving short-term or long-term disability insurance payments.

Any paid leave or compensatory time used by the employee will run concurrently FMLA leave.
Within 5 business days of becoming aware that a current or upcoming absence may qualify for FMLA protection, issue the employee the Notice of Eligibility & Rights and Responsibilities.
Provide a relevant certification form to the employee requesting leave. A completed certification must be provided by the employee within 15 calendar days of receipt.
Include a deadline for any required supporting documentation. You may request sufficient medical certification that documents the basis for the employee's request, the period of leave, and anticipated return date.
Review the FMLA paperwork the employee submits.
If the supporting documentation is incomplete or insufficient to determine eligibility, send the employee a request for a complete and sufficient certification. Provide instruction for correcting any issues that may exist and include a deadline (at least 7 calendar days later). If complete and sufficient documentation is not received, FMLA may be delayed or denied.
If the supporting documentation is complete and sufficient, provide the employee a completed FMLA Designation Notice within 5 business days of receiving the employee's information
Maintain records according to your agency's established procedures. This may include entering FMLA leave into PeopleSoft TeamWorks or another tracking system.
If required, verify that the employee has a completed fitness-for-duty certification.
Verify that the employee has returned to work as scheduled.
If the employee is not released to work at the end of the FMLA leave entitlement due to a medical condition, determine if your agency can make reasonable accommodation under the American with Disabilities Act.
If the employee does not return as scheduled, and the agency does not have an obligation to provide reasonable accommodation, you should take employment action consistent with similar situations at your agency.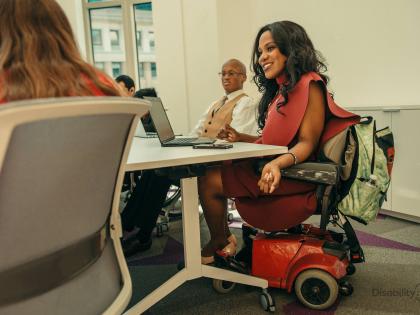 Contact Human Resources Administration Division