Long-Term Care refers to a wide range of personal care, health and social services for people who suffer from a chronic disease or long-lasting disability. These services can be provided in a nursing facility, an adult day care center or at home, and they can involve some nursing care.
Here are some details on our Long-Term Care Plan
This plan is offered to you, your spouse, your parents or your spouse's parents. "Parents" are biological (natural), adoptive or step-parents of eligible employees or spouses. They must complete a medical underwriting process and be approved to be accepted for LTC coverage.
Your family members' premiums will be billed directly by the insurance company. Your payroll deduction will apply to your individual coverage only.
You can choose from one of three daily benefit levels and the corresponding monthly premium that suits your needs and budget.
The amount of the benefit depends on where the long-term care is provided – either in a nursing facility or a home/day/assisted living facility – and the cost of the coverage you've selected.
Benefits are paid monthly. They equal 100% of your elected daily benefit amount for care in a state-licensed nursing home facility, and 60% of that amount for care in an assisted living facility or at home.
If you wish, you can add a reduced paid-up option and/or an inflation protection option.
Benefits begin after a 90-day waiting period in which you or a covered family member has an eligible physical or cognitive disability.
You qualify for benefits if the disability creates a need for you to receive continual help from another person to carry out any three of the six activities of daily living.
Benefits from long-term care insurance are not taxed when you receive them. You pay for your LTC coverage through the convenience of payroll deduction with after-tax dollars.
Premium costs are based on your age as of the Benefit Calculation Date (October 1) or your hire date, whichever is later.
Your family members' premiums are based on their age as of the date they apply for coverage. Their premiums will be sent directly to Unum, not deducted from your payroll.
Contact
Contact Unum customer service at 1-888-SOG-FLEX or 1-888-764-3539 to help you determine your insurance needs.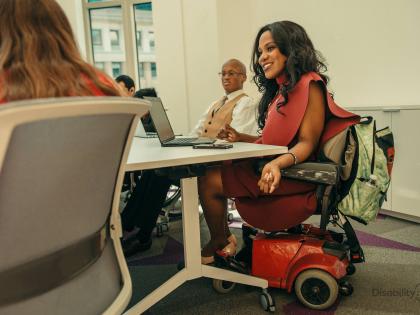 Contact Human Resources Administration Division