Newsletters, Advisories, Podcasts, and Community Meetings
Human Resources Administration (HRA) newsletters and advisories provide links to topics of interest to the state of Georgia Human Resources Community.
The quarterly  HORIZONS newsletter provides timely insight on state, national and global HR topics with the aim to engage, educate and entertain our broad and diverse audience. State of Georgia HR team members are invited submit article topic ideas to newsletter.hra@doas.ga.gov.
HR Propel is HRA's podcast program HRA's podcast program that provides the State of Georgia HR Community an additional form of HR information via digital media. Podcasting will reinforce HRA information, diversify the communication methodology, and engage audience members who prefer audio communication.
HRA advisories provide guidance on current events impacting the state of Georgia workforce. Links to the applicable documents and/or web site locations are also provided.  Requests for additional information regarding the advisories content may be forwarded to policy@doas.ga.gov.
The Benefits Advantage newsletter provides state entities with benefits information and tools about various programs managed by DOAS. Articles in the quarterly newsletter, targeted to HR leaders and benefit coordinators, include benefit trends, plan changes, and program metrics.​
HR Community Meetings  Listen or watch previous HR community meetings with valuable information for your agency.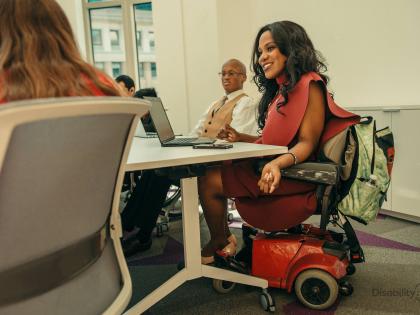 Contact Human Resources Administration Division