Expand your knowledge and experience by attending Fleet Day! This will be a full day of training, with breakout sessions for a more individualized, hands-on training experience, general policy updates, and program overviews. You'll have an opportunity to take a deep dive into our fleet programs and associated information systems, learn about industry best practices, and so much more.
Date: Thursday, October 26, 2023
Time: 9:00 a.m. - 4:00 p.m.
Location: Georgia Public Safety Training Center - 1000 Indian Springs Dr., Forsyth, GA 31029
Topics include:
General fleet management updates
Breakout sessions organized by level of expertise
Lunch and learn
Georgia Department of Public Safety pursuit vehicle track demonstration
Who Should Attend?
Fleet Day is mandatory for fleet managers but members of state entities who have responsibilities related to the following are encouraged to attend as well:
Daily vehicle operations
Fleet management data
Vehicle purchase an/or Surplus
Fuel card
Auto physical damage and report my driving programs
Vehicle purchasing
Speakers
Jazzmin Randall - General fleet management updates
Michael Marsh - Maintenance program
Bobby Arrington - Vehicle acquisition 
Chris Buchanan - Fuel Card Program
CG Lawrence and Risk Management -Safety Training and Auto Physical Damage
Surplus Property Team - Surplus
State Purchasing Team - Fleet contracts
Registration
Registration is now open!
This will be the only Fleet Day this year. Seating is limited, so register quickly by clicking the link below.
Click here to register
Related resources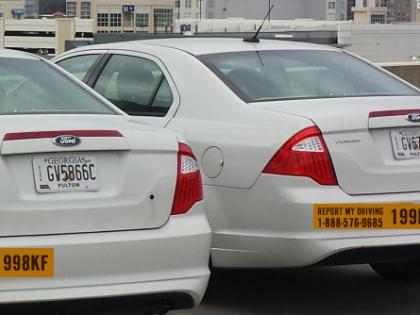 Contact Fleet Management Division