We've provided supporting tools below to assist your new-hire orientation training. These include videos, supplemental materials, and resources to welcome employees, review the state structure, and highlight work benefits.
These supporting tools will help you:
Standardize orientation content for executive branch employees for common items
Save time and resources by not needing to explain the same content repeatedly
Make orientation materials available anywhere at anytime
Resources
Additional resources are available below to keep human resource departments informed of enterprise new-hire onboarding initiatives.
Videos and Supplemental Materials
Supporting tools are available below for agencies with or without a Learning Management System (LMS). Available files and/or video links (for agencies without an LMS). All agencies have access to supplemental materials to accompany the videos.
Agencies with a Learning Management System (LMS)
Two versions of Sharable Content Object Reference Model (SCORM) files are available (SCORM 1.2 and SCORM 2004)
Two additional SCORM versions are available, including accessibility commands for users with disabilities
Agencies without a Learning Management System (LMS)
YouTube links representing the individual videos
Supplemental Materials
Available for all agencies
Five Supplemental Sheets including additional information to accompany each video.  The following videos, supplemental handouts, and scripts are available:
Governor's Welcome Video
Government Structure, Culture, Values, Compliance and Training
State Health Benefit Plan (Revised March 2022)
Flexible Benefits Plan (Revised March 2022)
Employees' Retirement System of Georgia (GSEPS Plan) (Revised July 2022)
Teachers Retirement System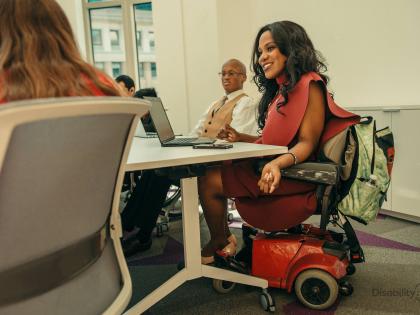 Contact Human Resources Administration Division