Statewide Contract Performance Reminder for Suppliers
This website is a reminder that the Georgia statewide contract (SWC) with your business requires that you to provide a sales report to the Department of Administrative Services (DOAS) and to promptly remit any administrative fees and/or rebates payable to DOAS upon receipt of an administrative fee invoice, unless otherwise notified. Maintaining compliance with the terms of your statewide contract is critical to preserving your eligibility to remain a statewide contract holder and to compete for future contract opportunities.​
For more information regarding Quarterly Sales Report submission and Administrative Fee submission, please review the following:
What's my template type?
Fuel Card Management Services
Administrative Vehicles
All Terrain Vehicles, Utility
AMIGI
Apple Computer Hardware
Auto, Truck, Bus Parts and Maintenance Parts Management
Automobile Parts
Biological Supplies and Lab Equipment
Bread and Related Bakery Products
CCTV Boxed Products
CCTV Products, Services, and Installation
Certified Audio Visual Product and Select Services
Computer Peripherals and General Audio Visual Products
Custodial and Hospitality Supplies
Data Communications System
Desktop Printers
Diagnostic Instruments
Drugs, Generic
Electronic Monitoring Equipment and Services
General Office Supplies, Paper and Toner
Georgia School Buses and/or Related Equipment, Supplies
Guns and Ammunition
Herbicides
Hospital and Medical Supplies
Industrial, Medical and Special Gas
IT Networking Equipment
Lamps, Ballasts, Fixtures
Lowe's Walk-In Solution
Maintenance, Repair & Operation
Maintenance, Repair & Operation - Building Supplies
Milk, Ice Cream and Related Products
Office, Computer and Education
Paint, Interior/Exterior and Associated Supplies
PC Hardware, Related Equipment and Services
Petroleum Product: Diesel and Gasoline
Petroleum, Liquid Gas (LP) Reg
Police Pursuit Vehicles
Servers/Storage
Software
Storage / Backup and Recovery
Tires, Tubes and Retread Tires
Tractors & Mowers
Truck Stake Body/Dump Cab/Chas
Truck Stake Body/Dump Cab/Chassis
Two-Way Radio Hardware
Vehicle Lifts NJPA
Mail Equipment
Multifunctional Devices Print/ Copy/ Scan/Fax (Segments 2-4)
Multifunctional Devices Print/Copy/Scan/Fax (Segments 5+)
Natural Gas Firm G-11
Natural Gas, Interruptible Services
Presort Mail and Fulfillment Services
AVL Telematics
Background Investigative Reports
Document Management Services
Equipment Maintenance Services
Expedited Delivery Services
ezIQC
Facility Maintenance Services
Media Buying Services
Offset Printing and Related Services
Rapid Copy and Digital Printing Services
Sign Language and Hearing Impaired Services
Statewide Substance Abuse Program
Translation Services
Armed Security Service (GA DOD Certified)
IT Staffing - Temporary - VMS​
Security Service, Armed and Unarmed
Temporary Staffing-Clerical & Light Industrial
Open & Closed Vehicle Leasing
Motor Vehicle Maintenance & Inventory Management Services
Bus Rentals
Capitol Hill Airport Car Rental
In-State Car Rental​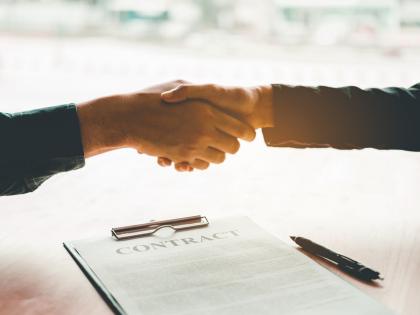 Contact State Purchasing Division